Myall Classic Paddling Ultramarathon – September 21st – Book your accommodation today!!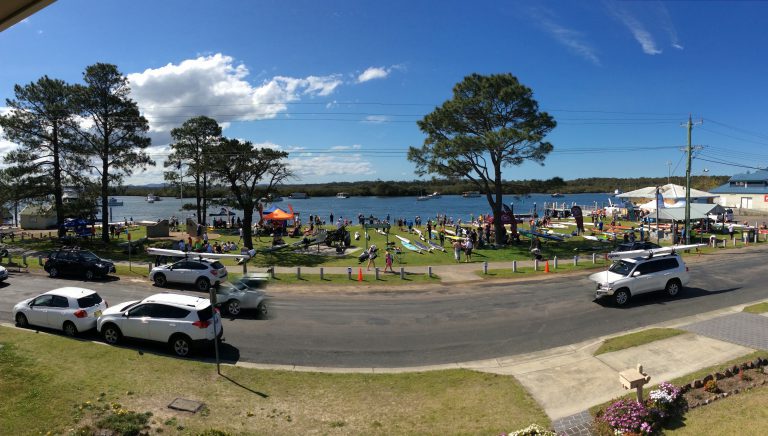 21st September 2020.
The Myall Classic is a major ultramarathon event on the NSW paddlers calendar. It is held on the Myall River at Tea Gardens each September on the last Saturday before the school holidays, taking both competitive and recreational paddlers up the Myall River and return.
There are a range of distances and starting times, intended to see all paddlers complete their chosen course by early afternoon, and in time for Presentations at 2:15pm.
Distances offered are 12km, 27km and 47km, the longer course being a perfect shakedown for the Hawkesbury Canoe Classic held in late October. A special 'Students Challenge Trophy' race is also offered, with its own special start time. See the event info on the entry page link to Webscorer.PNSW Myall Gary Roberts1
Due to its protected nature, the Myall Classic is a safe, scenic though testing event in the largely unspoilt Great Lakes Marine Park. Conditions can vary considerably though the usual scenario presents paddlers with clear blue skies and warm weather. A light Easterly breeze is usually present in the early afternoon.